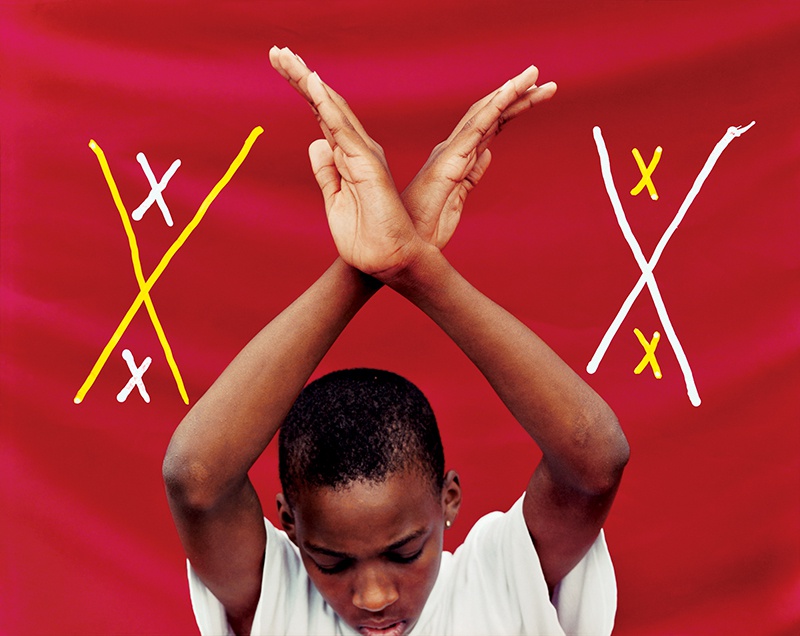 Current Exhibition:
Wendy Ewald | The Pictures Woke the People Up: Canada, Colombia and American Alphabets
Exhibition Dates: November 20, 2021 – January 15, 2022
Wendy Ewald in attendance: Saturday, November 20, 2021, 11am-6pm
To book your visit, or to attend the opening day, visit here.
Wendy Ewald in conversation with Paul Roth, Director of the Ryerson Image Centre,
Tanenbaum Lecture Series (virtual): Friday, November 19, 2021, 7pm
To view a recording of the lecture, visit here.
The gallery is pleased to present "The Pictures Woke the People Up: Canada, Colombia and American Alphabets", our first solo exhibition with acclaimed photographer Wendy Ewald which announces our representation of her work. For over fifty years, Ewald has collaborated on art projects with children, families, women, and teachers in Labrador, Colombia, India, South Africa, Saudi Arabia, Holland, Mexico, Morocco, the United Kingdom, and the United States.
Working as a photographer and teacher, Ewald's projects emphasize a method of collaboration that challenges the distinctions between photographer and subject. Adopting a variety of approaches, she creates projects based on a reciprocal vs. hierarchical approach. Her goal is to provide the vision of her subjects rather than merely make images of them. Through her documentary investigations of places and communities, Ewald probes questions of identity and cultural differences. In her work with children and women, she encourages them to use cameras to record themselves, their families, and their communities, and to articulate their fantasies and dreams.
To learn more click here.
---
HOURS
Tuesday – Saturday from 11am to 6pm
APPOINTMENTS
We are open during the hours posted above for any impromptu visits. Please consider making an appointment should you wish to meet with our sales team. Book appointments by phone 416-504-0575, by email at info@bulgergallery.com or by using our Appointlet Link.
HOW DO I GET IN?
You must wear a mask No groups larger than 10
WHAT HAPPENS WHEN I GET IN?
The gallery team member assisting you will also wear a mask, and will social distance. We ask that you also social distance from other visitors sharing the space with you. Please note that our team is vaccinated and, while at their working stations, are allowed to remove their masks


CAN I TOUCH THINGS?
To protect our books from hand sanitizers, we provide gloves so you can touch the books for sale in the reading room, as well as flip through the matted photographs and posters in the print bin located in the viewing room. If you do not wish to wear gloves, we ask that you clean your hands using soap and water in our washroom prior to handling
Please do not touch any other photographs you might see during your visit, photographs are fragile. We're happy to show them to you, just let us know what you want to see
To minimize touched surfaces, we no longer have print outs of the price list. Scan the QR code, or provide your email and we would be happy to send you a link to a digital price list you may view on your personal device. We can provide a complimentary Wi-Fi code for those with a limited data plan
HOW LONG CAN I STAY?
A quick visit to look around is usually 10-15 minutes; if you are intent on purchasing something, plan for 30-60 minutes
WHY SO MANY RULES?
Stephen Bulger has decided to take a cautious approach to working during the health crisis. Apologies for any inconvenience, please direct any complaints to Stephen Bulger. (Please do NOT complain to my employees)
---