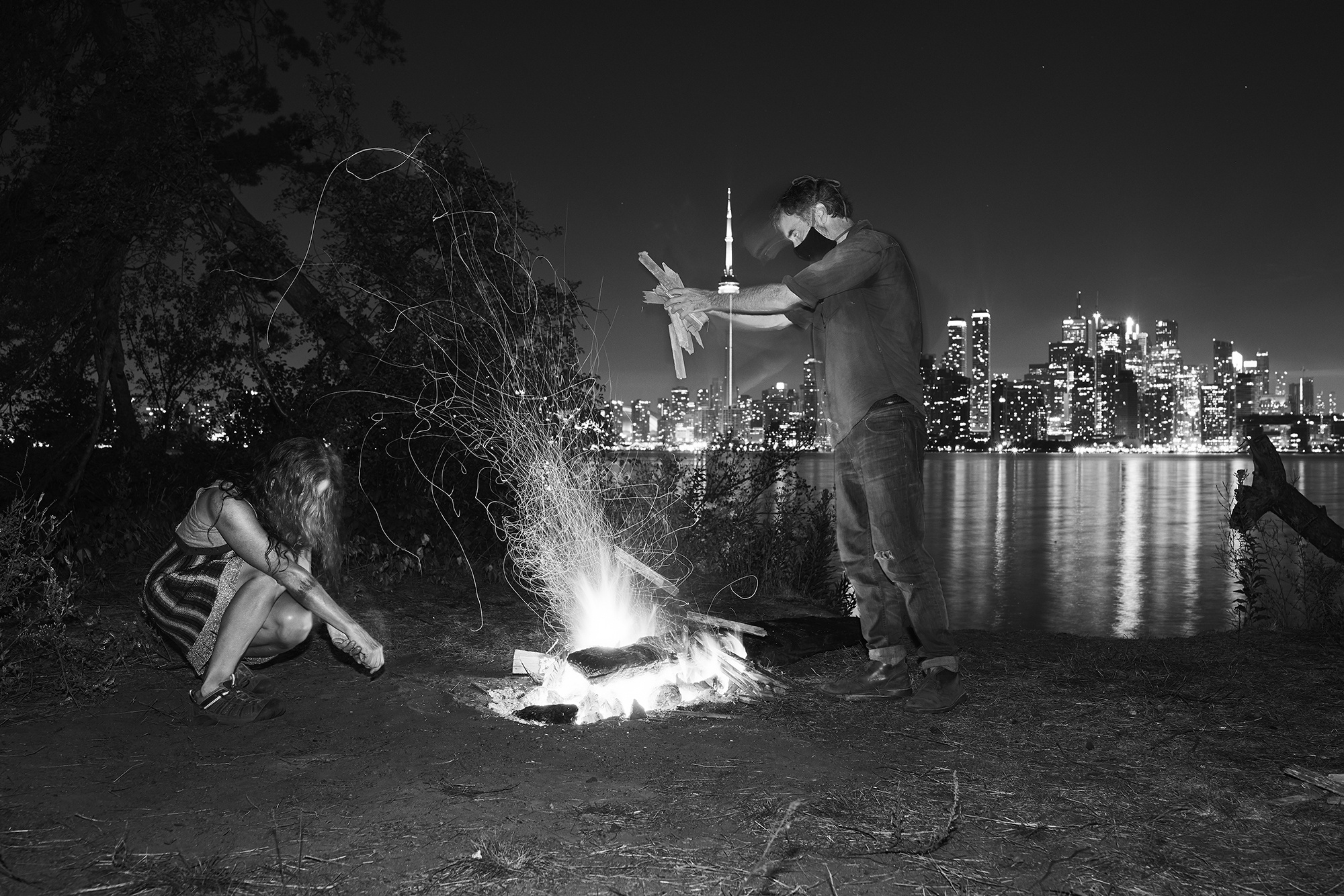 Upcoming Exhibition:
WANDERLUST, Around the World in 80 Photographs
Exhibition Dates: January 29 – February 26, 2022
As the pandemic continues to thwart people's propensity for travel, many are dreaming of visiting places far and wide. Continuously amazed at the way photographs transport us elsewhere, "WANDERLUST, Around the World in 80 Photographs"consciously looks at images made around the world to satiate a desire for travel. This exhibition holds French poet, playwright, and novelist, Jules Verne in mind via the carefully selected 80 photographs by the Bulger Gallery team that offer a circuitous journey around our globe.
The journey begins in Toronto through a collaborative vision of life in the city during lockdown by Rita Leistner and Don McKellar. Entitled "Infinite Distance", this series was made at night during the city's most heavily restricted–thus anti-social–hours, which became their stage and playground. The pandemic dictated the rules of engagement we are all familiar with now: two metres apart, masking after dark. Incorporating flash, long exposures, and other photographic techniques, Leistner and McKellar depict Toronto in a dream-like apocalyptic. Unpeopled iconic streetscapes and building-scapes, green spaces, parks and ravines, are both juxtaposed against the built environment and in conjunction with one another. In their work, Leistner and McKellar appear as the only people left: two friends in a stalemate of perpetual reaching, forever un-touching across time and space, frozen in a photograph, an infinite distance between them.
To learn more click here.

---
HOURS
Tuesday – Saturday: 11am to 6pm
APPOINTMENTS
We are open during the hours posted above for any impromptu visits. Please consider making an appointment should you wish to meet with our sales team. Book appointments by phone 416-504-0575, by email at info@bulgergallery.com or by using our Appointlet Link.
HOW DO I GET IN?
You must wear a mask.
No groups larger than 5.
WHAT HAPPENS WHEN I GET IN?
The gallery team member assisting you will also wear a mask, and will social distance. We ask that you also social distance from other visitors sharing the space with you. Please note that our team is vaccinated and, while at their working stations, are allowed to remove their masks.
CAN I TOUCH THINGS?
To protect our books from hand sanitizers, we provide gloves so you can touch the books for sale in the reading room, as well as flip through the matted photographs and posters in the print bin located in the viewing room. If you do not wish to wear gloves, we ask that you clean your hands using soap and water in our washroom prior to handling.
Please do not touch any other photographs you might see during your visit, photographs are fragile. We're happy to show them to you, just let us know what you want to see.
To minimize touched surfaces, we no longer have print outs of the price list. Scan the QR code or provide your email and we would be happy to send you a link to a digital price list you may view on your personal device. We can provide a complimentary Wi-Fi code for those with a limited data plan.
HOW LONG CAN I STAY?
A quick visit to look around is usually 10-15 minutes; if you are intent on purchasing something, plan for 30-60 minutes.
WHY SO MANY RULES?
Stephen Bulger Gallery maintains a cautious approach to working during the health crisis and apologizes for any inconvenience. Please direct any complaints to Stephen Bulger (Please do NOT complain to my employees).
---